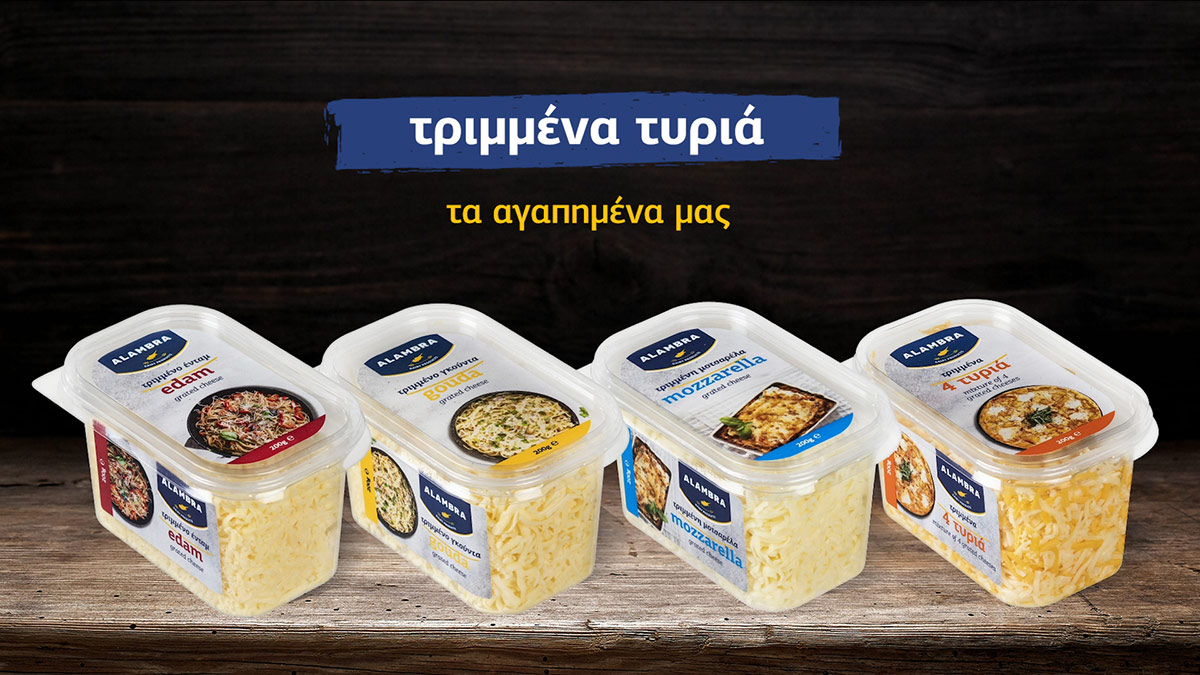 Petrou Bros has launched new grated cheeses range, enriching the already well-known range of ALAMBRA products and "YIAYIA" with four more new codes.
The new ALAMBRA grated cheese range includes, Grated Edam and Gouda cheese, Grated Mozzarella and a Mixture of 4 Grated cheeses, which are available in an innovative, convenient and easy-to-use package that retains its freshness after the first opening.
Combining the rich and wonderful taste with the excellent quality, the new grated ALAMBRA cheeses are the ideal ingredient for pizza, pasta, salad and any other recipe. The range allows cheese lovers to create the ultimate flavor combinations, always depending on their own tastes in cheese types.
Finally, with the addition of the new ALAMPRA grated cheeses to its range, the company once again declares its presence in the modern market dynamically, with nutritional solutions and options that meet the requirements of consumers for quality products.