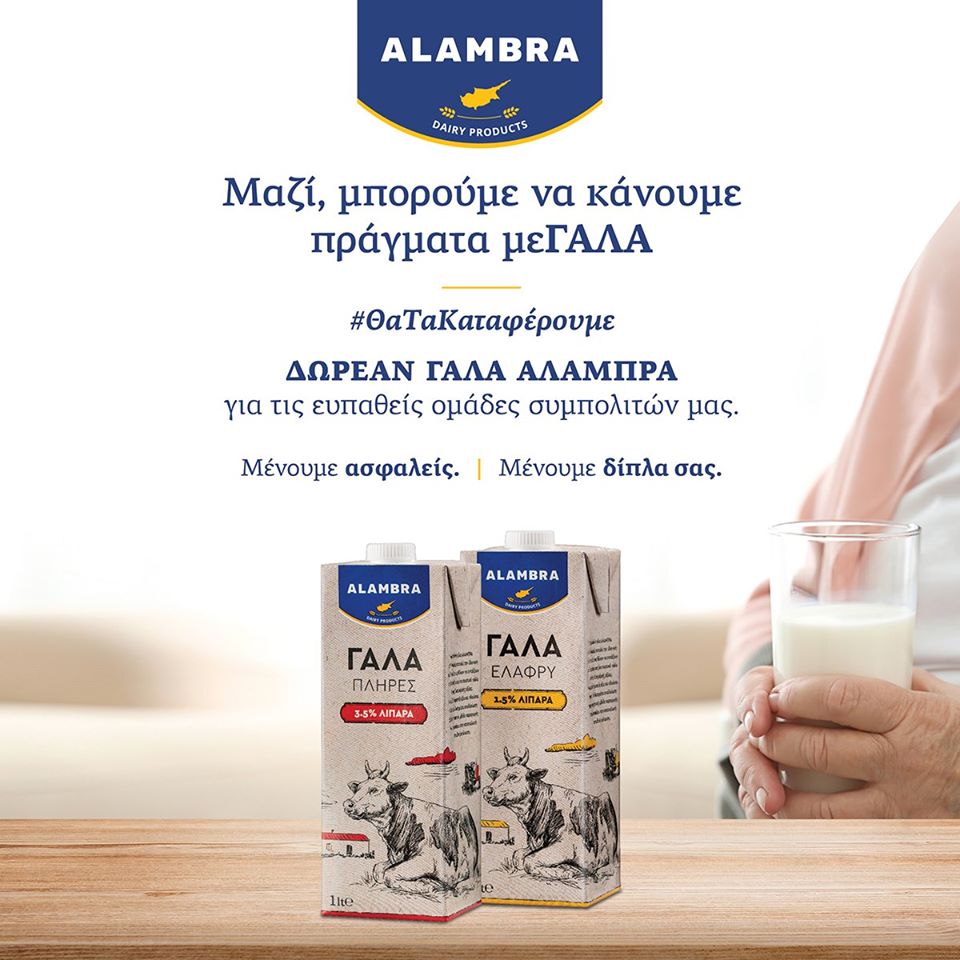 FREE MILK FROM ALAMBRA DAIRIES
for vulnerable groups of Cyprus
With the message "Together, we can do great things", ALAMBRA Dairy, covering the needs of the vulnerable groups of our fellow citizens during this difficult time that we are all going through. Specifically, from 28/03, the company offers daily free ALAMBRA milk, from 07:00 to 10:00, in selected supermarkets in all cities.
The aim of this action is to alleviate, the vulnerable groups of the population, strengthening the company's promise to help the place in every possible way, through the promotion of practical support of people who need it most.
In this context and at a time when public health protection is more important than ever, the company is supplying vulnerable groups with basic needs with high nutritional value, such as milk, contributing in their own way to the struggle to treat the pandemic.
Finally, PETROU BROS invites everyone to stay safe at home and we promise to remain a loyal helper to every fellow human being who needs it in these difficult times.