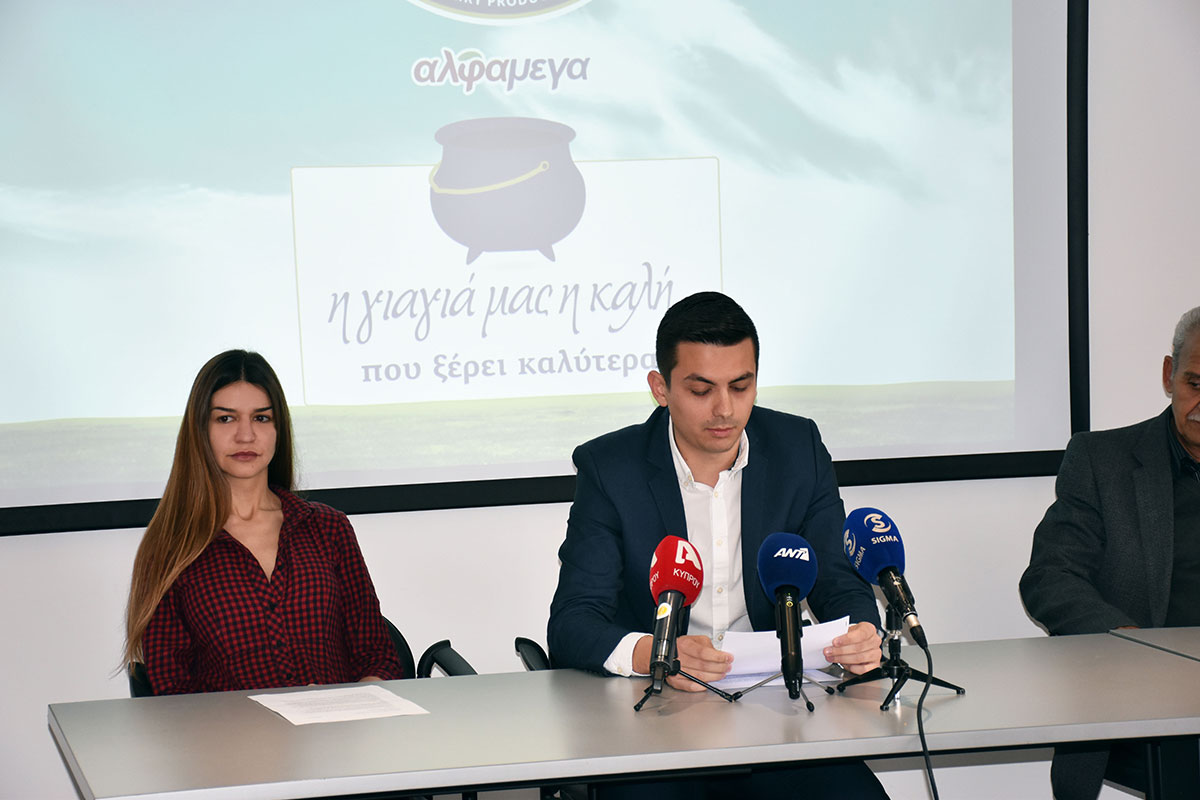 With a strong sense of social responsibility, our company announces the launch of a series of actions aimed at raising awareness, informing and expressing a great thank you to all the grandmothers of Cyprus, who support every Cypriot family.
The whole campaign stems from life, action, great heritage and timeless recipes, left by the late Granny Kakoulou, from which the "YIAYIA" dairy products range was named.
The company has planned a series of actions through which it wants to illuminate the offer of Cypriot grandmother. In cooperation with the ALPHAEGA supermarkets, a campaign was launched to financially support the Saint Nektarios Charity Foundation, which will run from March 26 to April 11. Specifically, with every yoghurt purchase "YIAYIA" from ALPHAMEGA hypermarkets, € 0.10 per piece will be offered to the Saint Netharios Charity Foundation, while for every purchase the "YIAYIA" halloumi will offer € 0.50 per kilo.
Furthermore, the company has created a video-tribute to grandmothers, as a sign of gratitude for their valuable contribution to the community. At the same time, honoring the tradition preserved and kept alive by grandmothers, a series of small films were prepared, in which grandmothers from all corners of Cyprus prepare traditional recipes using the pure authentic products "YIAYIA".
Furthermore, it is also worth noting that at the suggestion of the artist Nikos Ierodiokonos, who won the Cyprus Post Competition, the image from the 35-years celebration television spot with Grandma of the Alambra at the time of making the traditional halloumi, will now adorn the Cyprus stamps.
Finally, the recognizing all the invaluable gifts that every grandmother offers to her family, is committed to continuing practical support to all the grandmothers of Cyprus. Moreover, since the beginning of our production, we have created products based on the traditional recipes of Grandmother Kakoulous, thus preserving the authentic flavors that have been loved by hundreds of Cypriots for more than 35 years.